Quesadillas are not only tasty, they are a lot of fun. This is something I learned from my uncle who is quite the expert when it comes to quesadillas. Since during family get-togethers, all the kids and adults alike are pestering him to make delicious quesadillas, in time, he really managed to come up with some ideas that are somehow out of the box. One excellent recipe that I truly enjoy and many other family members also love is his macaroni and cheese combination. I want to share it with you, and I can bet your kids will never complain about having quesadillas again for dinner.
Ingredients:
Two cups of pasta
One teaspoon of butter
One tablespoon of flour
A cup of milk
Four ounces of cream cheese
A bit of cumin (smoked)
A cup of grated cheddar
Half a cup of salsa
Four tortillas
Preparation
First, prepare the pasta, as it is described on the package. Let the butter melt in a bowl on medium heat and then mix with the flour. As the ingredients combine, add the milk, so you can obtain a paste. Add the cream cheese and the cumin and whisk the mix until it is thick and smooth. After that, you can add the prepared pasta or macaroni or whatever you chose. Make sure that  the pasta is properly strained, so you do not accidentally add water to the mix.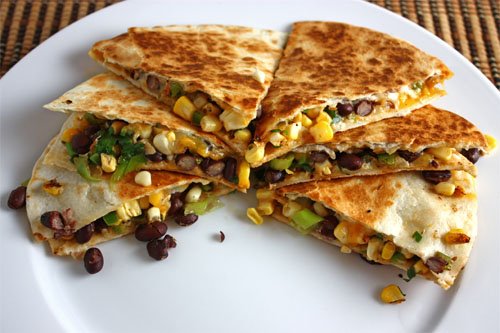 Spread half of the mix on one tortilla and then add the salsa. The grated cheddar comes in last. Press another tortilla on top of everything and place the combination on the quesadilla maker. I personally prefer working directly on the open quesadilla maker and after that, I plug it in and let it work. If you are searching for a good unit, I recommend this website for information. This is where I learned about some good units and picked one that I have to this day.
Last words
Make sure your quesadillas are brown and crisp. This is how kids love them and the truth is no adult can resist to the look of a perfect quesadilla filled with macaroni and cheese. I can honestly say that my uncle really helped me see how one could make their own recipes and find great tasty waste to turn around a meal and make it really exciting for everyone gathered around the table.
To read more about quesadilla makers visit this website.